Bobby Mullins accepting the award from Wayne Salleng of ESGR.
Quality Innovative Solutions, Inc.® Corporate Office in Oxnard, CA was pleasantly surprised on Friday, March 11th, 2016 when Wayne Salleng and Reginald Fields of Employer Support of the Guard and Reserve (ESGR) visited to present QI-Solutions® with the Patriotic Employer Award. The Patriotic Employer Award reflects the high level of support that a company has shown its employee for serving in the United States Armed Forces and Reserve.
The ESGR is an office of the Department of Defense, established to promote cooperation and understanding between Reserve Component Service members and their civilian employers, and to assist in the resolution of conflicts arising from an employee's military commitment. ESGR has served our country for more than 40 years helping employers support and value the employment and military service of members of the National Guard and Reserve in the United States.
"This was a very pleasant and welcomed surprise, striking at the core of our company culture and veteran status" said Carl Seastrand, Vice President and CFO of Quality Innovative Solutions, Inc.®
We are incredibly honored and humbled that one of our very own, Lieutenant Brian Moriarty, would take the time to submit QI-Solutions® for this prestigious award. It is a sentiment to QI-Solutions® vision becoming a reality that as a company we meet the stringent requirements sought to ensure Guardsman or Reservists "at home" contributions are not jeopardized while serving.
"It is extraordinary receiving a surprise of this magnitude in our corporate office witnessed by our hard working employees. As a former Navy Officer, I am a firm believer that in or out of uniform we still take care of our own" said Bobby Mullins, President and CEO of Quality Innovative Solutions, Inc.®
Thank you to all those who serve in our military. We all look forward to Brian's safe return and appreciate his belief in our company culture. As part of our acceptance of this award, QI-Solutions® has signed the Statement of Support and promises to continue to support the brave men and women we employ that also serve our great Nation.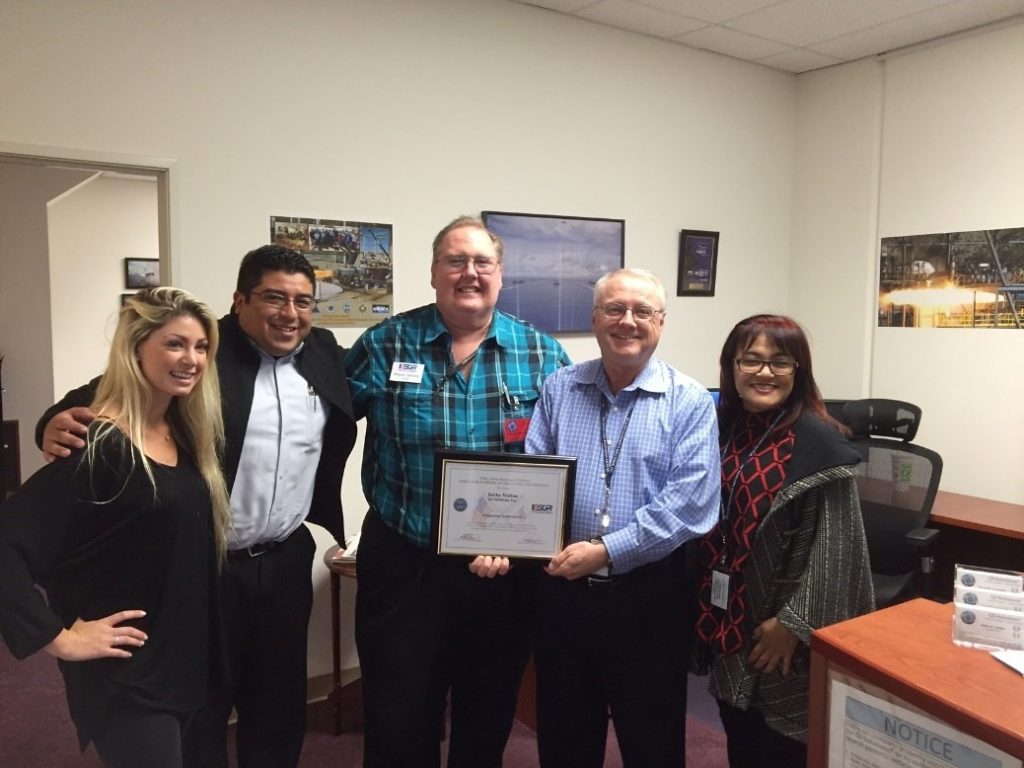 (Left to Right) Corrin LaCouture, Moises Rodriguez, Wanye Salleng, Bobby Mullins, and Margarette Jose.